I'm often asked: why pursue a career in business aviation? Most professional pilots measure their career with two metrics: compensation and quality-of-life. If scheduled airlines provide more of one or both of these, why would any right-thinking pilot consider private, charter or corporate flying as anything other than a stepping stone to a 121 gig?
It's a good question. I suppose each of us who work in this corner of general aviation have our own reasons. From where I sit, business flying offers aviators a much richer arena of jobs, destinations, lifestyles, insights, technologies, and so on. For example, we tend to be more intimately involved in maintenance, outfitting and refurbishment, and management. We see first-hand the benefits our work provides to those who employ us. And there's something to be said for job satisfaction as a result.
We have access to some of the latest and greatest equipment in the skies, aircraft which fly higher, faster, and further than anything else in the civilian world. The next non-military supersonic aircraft isn't going to be an airliner. It'll be a business jet. Get on one and you're likely to have a more comfortable seat, better in-flight service, faster airborne internet, better food, larger windows, and lower cabin altitudes than an airliner. Those things aren't just for the passengers. I've often said, "Nobody ever goes hungry on a Gulfstream", and so far I've been right.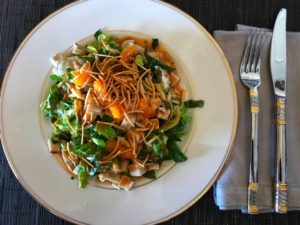 I also love business aviation for the behind-the-scenes look it offers at the how and why of aircraft operation. The general public wonders who these people are that fly privately, where they're going, and why they're using such an expensive mode of transportation. I know the answers to those questions because I'm right in the thick of it all.
I'd be the last one to suggest that flying is boring, but some pilots do start to feel that way after a while. In business aviation, there are myriad opportunities to expand one's horizons. For example, as the lead pilot on my aircraft, I have access to management statements and review them for accuracy each month. It's enlightening, to say the least. After doing this for a number of years, you'd think I'd get used to the size of the figures contained therein… but I never do. The cost of operating a business aircraft is astronomical, yet so many companies own them anyway. I know these people; most of them are not splurging. The value they extract from operating the jet simply makes the expense economically worthwhile.
Business aviation careers build valuable relationships and sometimes lead to "bigger, better things" (as if there's anything bigger or better than flying!). I know numerous pilots that have gone on to start their own charter or aircraft management firms, brokerages, training operations, consulting gigs, or assisting in purchase/sale transactions. Others have moved into management positions. Each of these can be far more financially lucrative than flying for a living. Me, I have some sweet writing jobs that I probably wouldn't have been approached for were it not for my work in this business.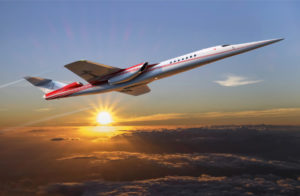 One of the best parts about a business aviation career is the opportunity to be recognized and rewarded for your own job performance rather than simply exist as a seniority number and miniscule cog in an enormous machine. Even the largest publicly-owned companies have relatively small flight departments, and that means people know your name. They can offer opportunities which cater to your desires and talents because they are aware of what your wants and capabilities are. And if they don't? You can move horizontally within the industry. A new job doesn't have to mean starting all over at the bottom of the heap.
Though they're improving steadily, I don't know if bizav will, on average, ever rival the total career compensation or quality-of-life you might be able to get with a major scheduled airline. That's one of the major impediments the industry is dealing with in their effort to recruit and retain talented individuals. But I do know this: business aviation offers many things which can tilt the value proposition in that direction, if you're willing to do a little digging.
As Scully and Mulder said, the truth is out there.