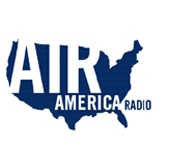 A new radio network with a liberal slant called Air America hit the airwaves today. It's getting a lot of press — as it should. I wish them all the best. Their marquee host thus far is Al Franken. Not exactly my cup of tea politically, but Al's certainly funny guy. He's good enough, he's smart enough, and I guess we'll see if people really like him.
The most puzzling aspect of this network is the name. Air America was a covert "airline" owned and operated by the CIA in Vietnam. It supported most of their operations there and was so secret that even some of the employees didn't know who they were working for. John Deakin, a former Air America pilot, has written a bit about flying for "The Company".
I'm not sure why a liberal talk radio network would settle on this name, but I'd bet it's intentional. Even the Air America Radio logo looks like something the CIA would have come up with.