Nearly two decades in aviation have blessed me with the opportunity to immerse myself in many corners of the industry, flying aerobatics, formation, sea planes, gliders, antiques, experimentals, turboprops, and jets. As a pilot, I've been a student, instructor, coach, judge, competitor, volunteer, corporate/charter captain, crop duster, aircraft owner, and more. I've given seminars, written countless articles and blog entries, organized fly-ins, camp-outs, and flown around the world.
And yet the more I do, the more it seems is out there waiting to be discovered. In that vein, there's always been one particular segment of aviation aficionados who've piqued my interest. Perhaps you've noticed them, those random folks who spend hours hanging out around the airport perimeter for no discernible reason. When accompanied by binoculars, a camera, and perhaps even a notebook, they can appear rather suspicious. More than one individual has called the authorities to report them.
It's understandable. We live in a see-something-say-something era where pretty much anything out of the mainstream is viewed with suspicion. Alas, these folks actually harmless, polite, intelligent people from all walks of life who have one thing in common: an advanced case of "aviation enthusiasm". In other words, they simply like to hang out at the airport and watch aircraft come and go.
They are plane spotters.
One spotter with whom I'm personally familiar is Matt Birch. If that name sounds familiar to any of my readers, it's probably because he has appeared here before. More than two years ago, I wrote a very popular post about the retirement flight of the first Gulfstream jet ever built. Matt was invited by the captain on that aircraft, Joe Miller, to join the airplane for its last trip to Charlotte, SC where it was to be donated to a museum.
"That is the one experience I will never be able to better," Matt says. "To be on the last flight of the first Gulfstream II was the ultimate expression of being an aviation enthusiast, an incredible and immersive experience, and a significant day for both Gulfstream and the corporate industry. I consider myself extremely fortunate to have been able to enjoy that historic occasion."
I've kept in touch with Matt since that post was written, and have become fascinated by the depth of his love of aviation. He's worked for United Kingdom air traffic control service provider NATS for over thirty years. Matt's father was an aircraft engineer and took his son to airports and airshows in his youth, fostering a life-long interest in airplanes and aviation which lead to him seeking a career in the industry. Air traffic control was the first opportunity that came up, and he's been there ever since.
During his teenage years, both his family home and high school were below the flight path of Manchester Airport in northwest England. Outside of London, this was the busiest airport in the country and aircraft used to fly overhead all the time. Some of Matt's new school friends introduced him to the world of "plane spotting", and soon he was hooked.
Meet a Spotter
Matt spoke to me about the hobby on a recent visit to Southern California. "Back in the late 1970s, it was a common hobby among many of my friends. We'd visit the airport and collect the registration (or "tail number", as it's called in the USA) of each airplane. We used make a log book of what planes we saw on what dates, and where. School holidays were great — I could spend a whole day on the spectator terrace with my friends and a box of sandwiches. I was always bugging my parents to drop me off there for the day when they went out to work. Books were published which listed all the airplanes which the major airlines operated. A common aim was to try and tick off all the planes in each fleet."
If you haven't guessed by now, this was a different era. Today, many folks — especially the younger set — are mystified by the idea of wanting to hang out at an airport at all, let alone copy down the aircraft equivalent of license plate numbers. "This was before what I call the 'PlayStation generation'; I considered it to be a proper boy's hobby," Matt says with a slight air of nostalgia.
He soon acquired a pair of binoculars, a radio to listen to communication with ATC, and started to go on organized trips to spend the day at other airports and airshows. Many major airports published timetables for purchase, so you knew when particular flights were arriving and departing.
Matt continues, "London airports were the busiest and offered the most variation. Airlines from all over the world would fly into Heathrow or Gatwick. The regional airports had less variety, so catching certain airlines required visiting the places they flew to." A few family holidays to Spain and Portugal added the interest of travel abroad, as aircraft that didn't visit the UK could be seen on overseas trips.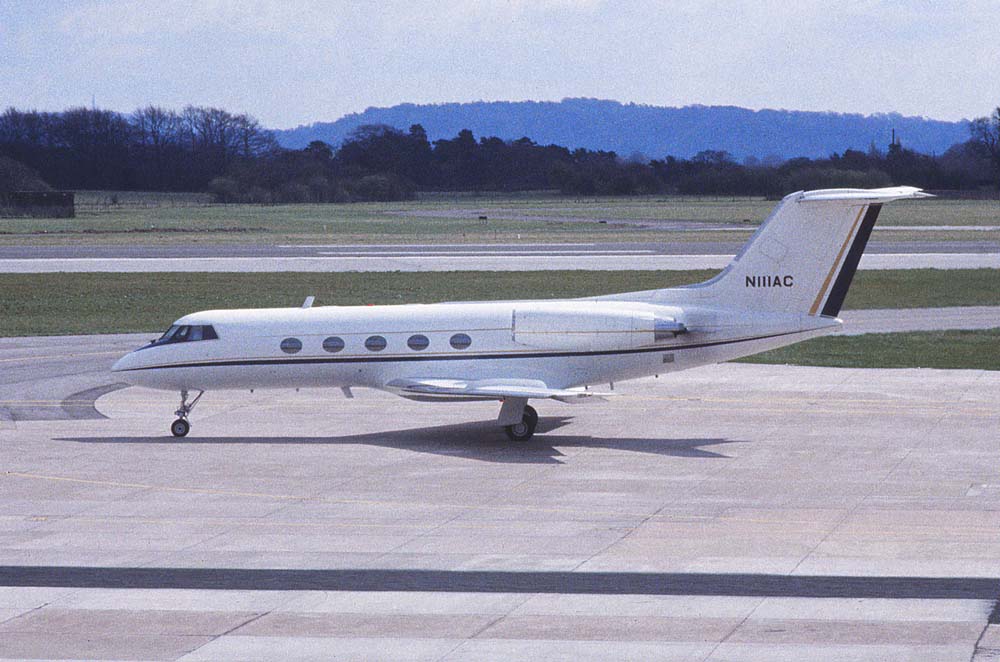 In his mid-teens, Matt's father bought him his first camera. "It was a clunky, Russian-built Zenit SLR — 100% manual. It had screw mount lenses and weighed more than my pushbike. But as well as enabling me to start taking picture of airplanes, it also helped me learn the basics of photography — exposure, f-stops and so on. SLRs these days are so capable and do everything for you, but a grounding in the basics helps you understand the art and how to use the technology of today to your own advantage."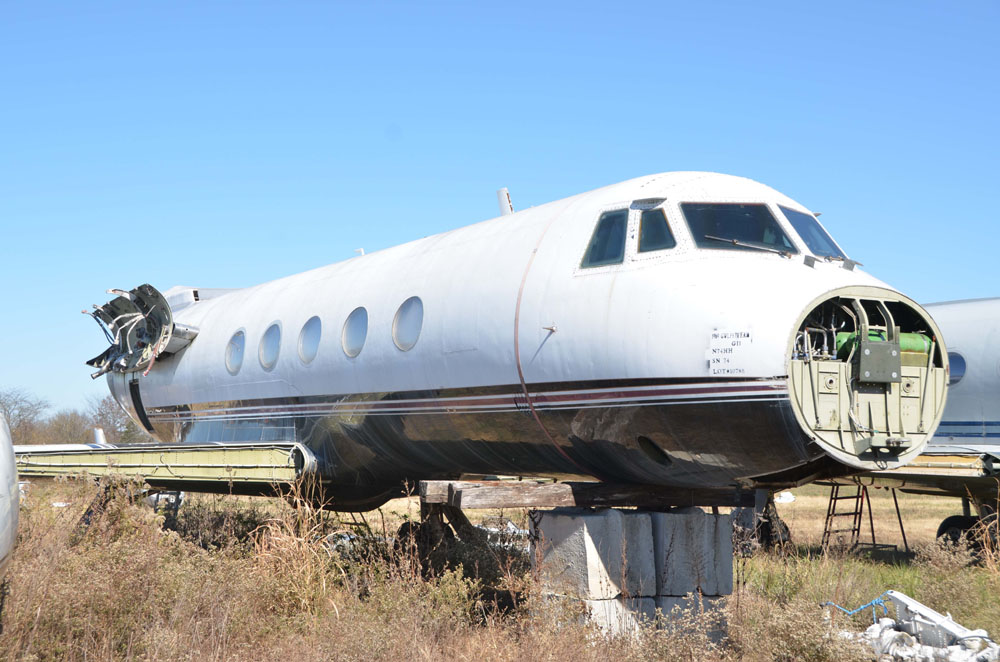 Matt left high school in 1983 and within 6 months landed a job in ATC, based at the London control center just outside west London. "This was great for my hobby and I couldn't believe my luck – I was working just north of Heathrow, and what was more, because of my job I had access to a lot of flight plan information which meant I had first hand knowledge of what airplanes were flying where in UK airspace. On top of that we had discounted opportunities for travel with many airlines, and we also were entitled to take familiarization flights where we'd join an airline crew and accompany them in the cockpit on a commercial flight. This was to help our understanding of what the crews do and to appreciate the kind of pressures and responsibilities they have. I still enjoy this part of our job 30 years later."
You've be forgiven for thinking Matt was a kind of geek, but to him, nothing is further from the truth. "Like any hobby, some people become obsessed and it becomes all they do. It can take over your life. There's no doubt that some can be classed as 'geeks', but then it depends on your perspective." Some people are just focused on effectively ticking boxes, he says. They've got to see the entire Southwest Airlines fleet of over 400 737s, for example, and will sit at Phoenix or Las Vegas all day reading the tail numbers until that elusive last one comes in and they can check it off in their book (or more likely a computer database these days).
"I do understand there is a certain sense of satisfaction in getting that last one in the book – I have done it myself, but the only people who might understand that satisfaction would be your fellow spotters. Most others would probably ask, 'What's the point?' You could question whether the folks just ticking boxes are actually interested in airplanes as such, or are suffering a case of OCD, which could of course apply to anything. But ultimately, as in any hobby, you get out of it whatever interests or satisfies you. It's a very personal thing."
As Aviation Changes, So Does the Hobby
Matt's interest in aviation has evolved over the years, from simply reading and writing down tail numbers in the beginning to more photographic work and travel these days. "I actually quite like just watching the airplanes come and go, and taking some nice photos, without worrying too much about what the tail numbers are. And over the last few years, I've made more effort to travel on many different types of airplanes whilst I can. In my younger days, I didn't always appreciate the significance of some aircraft. I never made the effort to fly on some types, and that is one regret I have from my many years in this hobby".
For example, earlier this year Matt took a trip on an organized aviation tour to Minsk in the former Soviet state of Belarus. This gave him a final chance to fly on some Russian-built airliners that he had never been on before. The Tupolev TU-154 in particular is being withdrawn from service in less than a year and it was pretty much a last chance to experience the Soviet equivalent of the Boeing 727. "The thing is that these jets used to fly into Manchester all the time when I was in my youth, operating for several Eastern European charter airlines, and I never thought 'I really ought to get a trip on one of those'. But at least now I have, and so that is one thing I won't regret."
Matt feels that while the "number crunchers" have it better then ever with the sheer volume of airplanes in service today, for the purer enthusiast, the aviation world offers less than it used to. "My approach to the hobby has evolved over the years, and that has a lot to do with the way aviation itself has changed. When I started, there was a far more diverse range of both airplanes and airlines in existence. Any major airport was a fascinating and colorful place to visit. But most of the classic aircraft from my formative years have been withdrawn – the Boeing 707s, Douglas DC-8s, BAC 1-11s and Vickers VC-10s are now just fond memories. No piston engine airliners fly any longer. All the charismatic smoky, noisy jets have almost completely gone. Smaller airlines have been endlessly subsumed into ever-larger majors, and everything we see at a big airport seems to be a Boeing or Airbus model with 'airline.com' painted on the side. It certainly isn't what it used to be."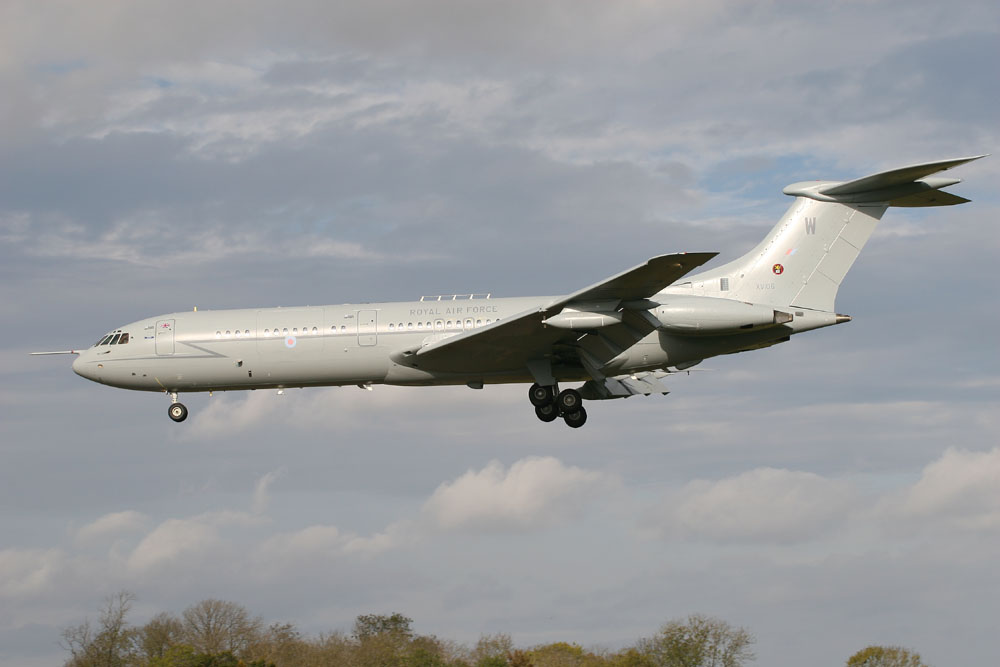 As the air transport scene has changed, Matt's interest has become increasing focused on corporate aviation. "Even in my earlier years, my favorite airplanes were the Gulfstream II and Lockheed JetStar, and though sadly these have dramatically reduced in number, mainly due to noise restrictions, the world of the business jet remains the most varied and interesting. There are many more airframe suppliers, very few aircraft wear the same colors, and some are painted in striking liveries that reflect the taste (or lack thereof) of the owner. Along with that is a casual interest in military aviation. This still offers the noise and excitement, unrestricted by chapter X, Y or Z. The downside is that the airplanes are predominantly in drab grey markings, which aren't always the most photogenic if the light is less than ideal, and military airbases offer more security challenges if you wish to legitimately get photographs."
Post-9/11 Spotting: A Perception Problem
Matt explains that one of the biggest drawbacks of the hobby is perception, particularly since the seismic events of 9/11. "Plane spotting is a harmless pastime of those who enjoy a healthy interest in the world of aviation, whether it is collecting numbers, taking photos, travel, or just watching the jets go by at the end of the runway. However there are parts of the world where the hobby is not understood, even before 9/11 happened. The Middle East for example, is one place where there is always a risk of your hobby landing you a night in jail – longer in some cases. Some cultures just don't get the motives for this kind of activity."
Matt concedes, "If you are challenged by someone in authority in the UAE, for example, who isn't familiar with the hobby, and inquires as to why you have a book full of airplane data and are looking at the jets through binoculars, it's actually pretty hard to offer a plausible explanation. It certainly wouldn't make sense to a normal police officer on patrol near an airport. Of course, you aren't up to anything sinister, but you have to understand why he may not share that point of view."
The events of 9/11 changed the world, and plane spotting unfortunately came into into suspicion because of it. Just standing by the fence at an airport was suddenly a crime. No laws were being broken, people weren't any place where they shouldn't be, but they became instant suspects in the wake of the war on terror.
"It took a long time for the hobby to feel safe again, especially in America," explains Matt. "The U.S. has always been a popular destination for enthusiasts – partly because there are simply more airplanes there, and partly because the U.S. laws encouraging business and commerce mean there are more corporate aircraft as well. The U.S. has many military bases and plenty of excellent aviation museums. It's an interesting place to be if you want to look at airplanes."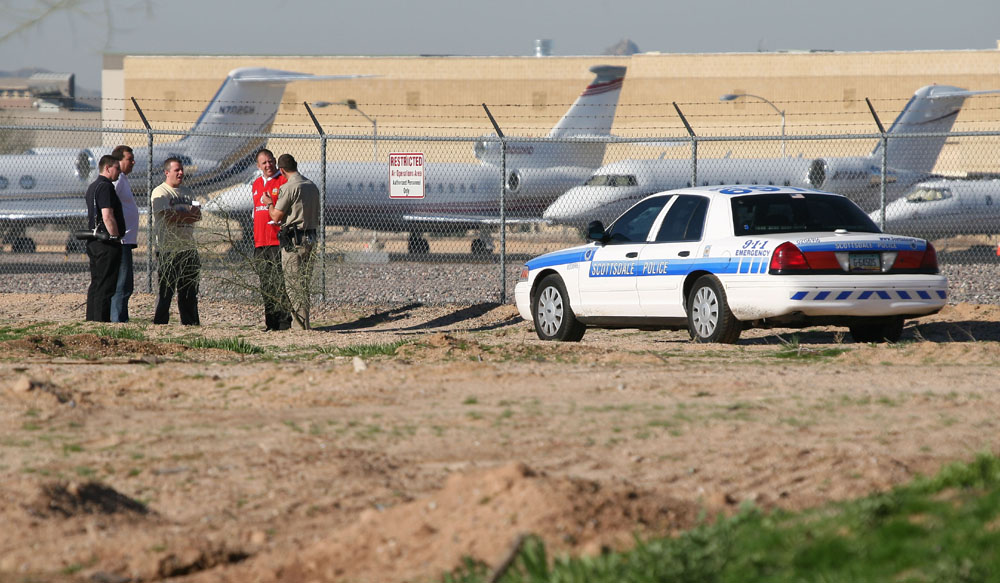 "You have to accept that different countries and cultures see things differently and plan your activities accordingly. At the end of the day it's just a hobby, but you would be surprised at the risks some people will take simply to get a good tail number or two in their book!"
The U.S. remains a fairly friendly place to the hobby in Matt's experience, but it does vary. "In Florida, many airports have purpose-built viewing areas and generally accept what we do. But stop too long by the fence at Teterboro Airport in New Jersey and the local law will be on your case quickly… and they don't take kindly to back chat. You may not be doing anything wrong, but that won't stop them from ruining your day by insisting you come to their office for a chat if your don't heed their advice to clear off."
Matt can see both sides of this, but still finds it frustrating. "You can understand to a certain extent, because the effect of 9/11 was deeply felt in the New York area." But he feels there ought to be more room for some common sense as well. "In some places I have been taking pictures from a public road and told what I am doing isn't allowed, even though I am not breaking any laws. It's nonsense. In other places the police may come by and just check your ID, maybe show an interest in what you are doing, and wish you a nice day as they leave you to it. It should be possible to accept peoples interest and curiosity without automatically assuming it to be criminal activity. What is needed is more consistency."
The Best Places for Plane Spotting
Switzerland, Germany and Japan are some of the friendliest countries for plane spotters. Most airports have excellent viewing facilities, an embracing attitude towards the hobby, and an understanding of exactly what people are doing. I've long been a fan of Matthias Haenni's video work at the Bern Airport in Switzerland. Here's one of my favorites from his collection, a head-on, high-def clip of a Gulfstream G550 landing at Bern:
Matt (Birch) says, "I go to Geneva every year for the EU equivalent of the U.S. NBAA convention and never has there been any question that we'd be approached by police and asked what we are doing. They know who we are, they understand us, and as long as we behave responsibly then it remains that way. There are some great photographic spots at Geneva and it's nice to know you can spend the day there without any problems."
Plane spotting as a hobby isn't specific to the UK, but is probably most prevalent there. Germany and Holland are also strongholds for the spotters, and there are some in the U.S., including some ex-pats from Europe.
"I think as time has moved on, it is perhaps a generational thing," says Matt. "A lot of people I know within the hobby are in the same kind of age bracket as me, or perhaps slightly older and retired. But you rarely see the younger generation involved. Maybe there are other things which catch their imagination now. The variety of airplanes and the character isn't there anymore. Like automobiles, it's all CAD and energy efficiency driven now, and everything tends to look very much the same. In my father's day — the 1950s and 60s — some airliners started out as a drawing on the back of a cigarette box. If it looked right, it probably was right. That was a common mindset in those days. None of today's airliners can come anywhere the grace or character of a 1962 Vickers VC-10 in my eyes."
The term "plane spotter" has come to apply to many facets of being an aviation enthusiast, and it has its own sub-groups. Some just collect the tail numbers, some just take photographs, some just like to fly in different types of airplanes. Some do it all. Some are only interested in military airplanes, or airliners, or corporate aircraft.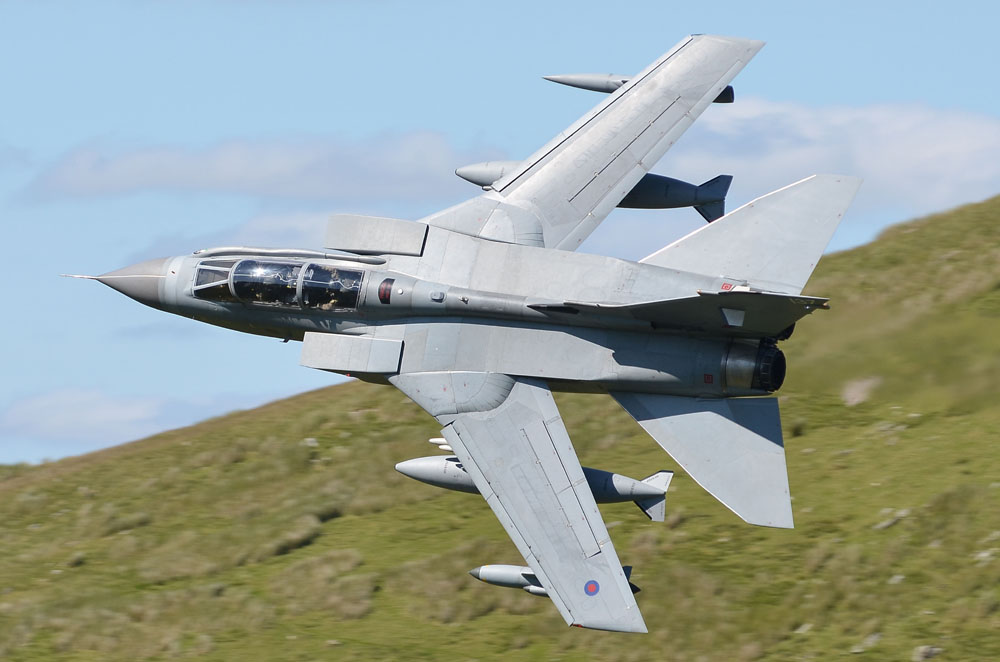 "That's part of its popularity" says Matt. "You can basically pursue the elements that interest you, and to whatever degree of intensity you see fit. One of my friends loves his military fighters, and has been known to fly from the U.K. to Las Vegas and back in 2 days so he can go look at the airplanes taking part in an exercise at Nellis AFB. His friend told him that three of the fighters present were ones he hadn't seen before (out of maybe 60 or so airplanes that were taking part in the exercise). So off he went – thousands of miles and hundreds of bucks to get three serials from some F-18 fighters in his logbook!"
But Matt does sympathize. "That's what I would consider real hard-core stuff. You cannot possibly justify that kind of effort or expense to anyone who doesn't understand the hobby. But back in the early 1990s, I extended a U.S. vacation by flying from LAX to Japan. The reason? Of the 256 Grumman Gulfstream IIs built, the only one I had never seen was based in Nagoya as a research airplane. I had arranged with the company to go and photograph it, so I flew half way across the world to see this one airplane. Tell that story to anyone except a plane spotter and they just say 'Are you crazy? WHY?'".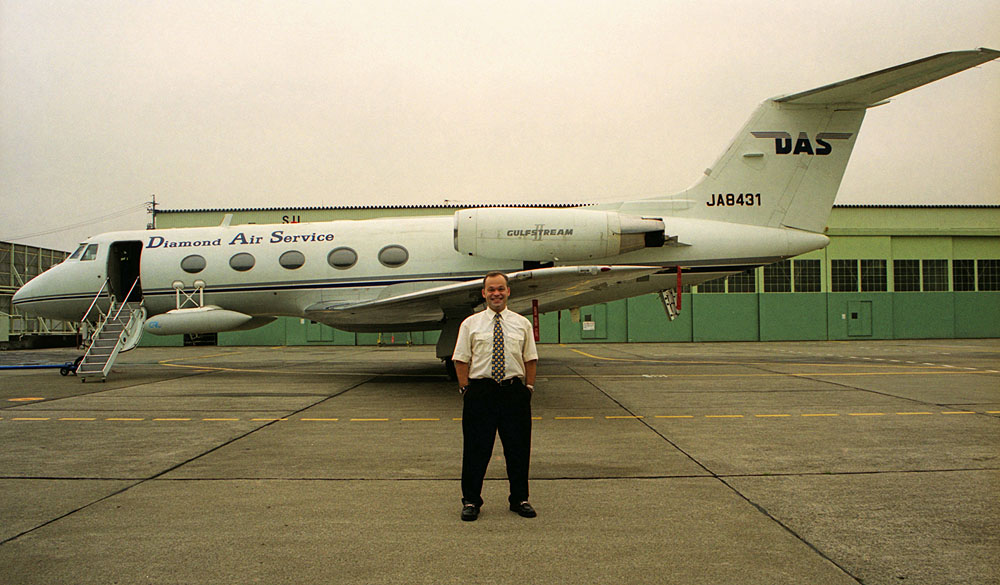 I couldn't help but wonder what Matt's wife thinks of all this. "She doesn't like to fly, though she will if she has too. She has no real interest in airplanes – basically they frighten her. But she accepts it is a passion of mine and is happy for me to do as I do, as long as she doesn't have to get too involved. She understands my desire to take photos and go to airshows. What she doesn't get is why grown men sit around airports and write down the numbers, and I admit that's a difficult one to explain to anyone really. It's something that we enjoy but just can't put into words. I used to get people poking fun at me being a 'spotter', but it didn't bother me. It's up to me how I spend my time."
The Future
Matt says it isn't the hobby it used to be. "Things have moved on. The books have turned into data bases on a tablet, and apps on your phone can tell you the tail numbers of Heathrow arrivals as soon as the airplanes lift off from an airport 10 hours away in the far east. The surprise element has gone in many ways," he says. "In what I call the good old days, we'd just sit at the airport in Manchester and see what came in and out. We knew the normal schedules but something else would always turn up to surprise us, and a day trip to Heathrow was even better as we had no idea what to expect to see in the early days. It's more efficient time-wise and saves hanging around, but there was a certain thrill to it which is long gone."
With the state of the aviation industry now, for Matt it's a question of finding the niche subjects that retain their appeal. "I love the classic older stuff, and to be honest the newest commercial aircraft are a bit boring now. I'd rather be trekking around Alaska or Canada looking for DC-3s that still carry cargo to remote outposts for example, or in Mexico where noise rules are less stringent and the older Gulfstreams, Hawkers and Learjets can still roar around freely. Even when I fly to the U.S., I still look to fly on a 747 rather than some newer twin which feels devoid of character by comparison – but of course that's just my view. I still find it all fascinating… it's just a bit too clinical, that's all."
One thing plane spotting has in common with flying is how male-dominated the activity is. "In nearly 40 years, I only recall meeting a few ladies who are even remotely into this kind of thing. There are certainly female pilots and ATC controllers, but plane spotting isn't the same thing – it's a pastime, not a career. In the groups I engage with, guys are from all kinds of backgrounds and day jobs. Usually there is something starting it off – a family history or living near an airport as a child for example, and many of them work within the industry. I suspect the interest or hobby came first and was a motivational factor in their career choice in the majority of cases," he smiles.
"I consider myself a normal person, if there is such a thing. I have a professional career, a happy marriage, two dogs. I play guitar, go to the gym, watch sports and travel with my wife. My main hobby outside of that is an interest in airplanes. It's partly from my childhood, partly because of my job, and the rest is an indefinable fascination with things that fly."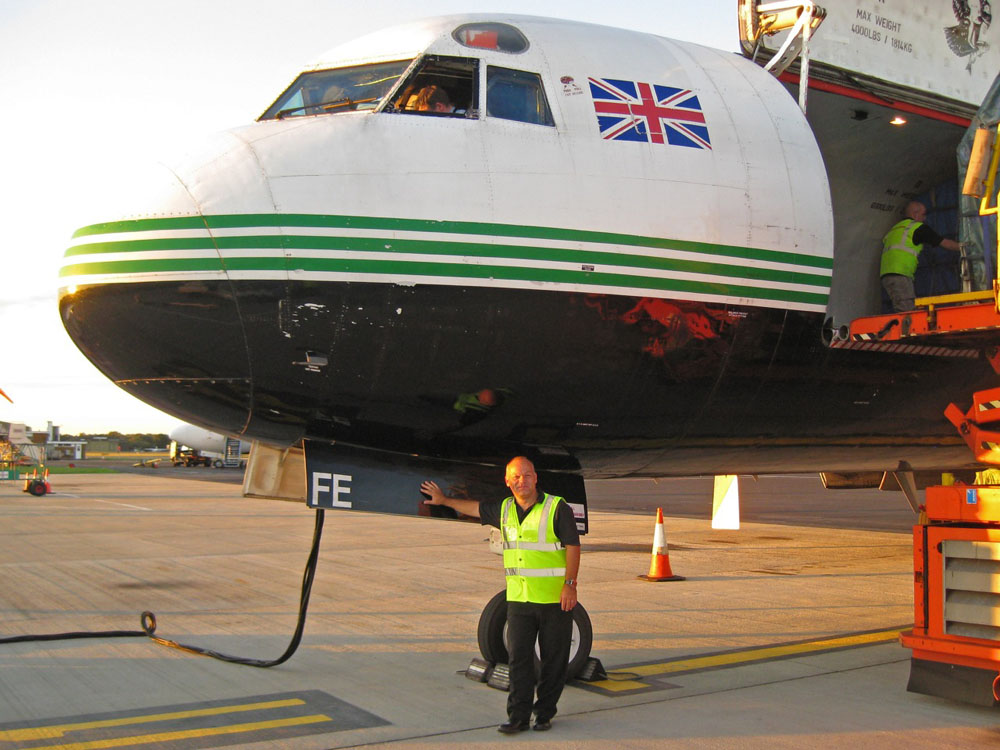 So what — if anything — remains on Matt's 'bucket list'? "I'm lucky enough to have done most things I could have wished to do. But there is one airplane I would give anything to get a ride on: the Lockheed JetStar." With only about half a dozen privately-owned examples remaining, the chances are slim. "I can't even find one for charter. If anyone reading this thinks they can help with that, then I would be pretty pleased to hear from them!"
So there it is: the life of a plane spotter. A hobby that is a personally significant extension of being an ordinary aviation enthusiast, built around individual interest and preferences, and with goals and ambitions whose significance is only apparent to those who share the same passions.
---
(Ed.: I'd like to thank Matt for taking the time to talk about plane spotting and for allowing me the use of his photographs. If you'd like to follow him, check out his web site and/or Facebook page.)