I've noticed that high-time pilots and instructors of light general aviation aircraft — especially those who fly a single type of airplane — sometimes become surprisingly militant about their operating procedures, proclaiming that aviators should never do this or that, or must always follow a particular technique.
I've had people tell me you cannot ever three-point a TravelAir 4000. That you must never land a Cirrus SR22 with less than full flaps. That taxiing in any tailwind whatsoever means the elevator must be fully down. That all runups must be conducted into the wind, without exception. That every pattern entry must begin on a 45 degree angle to the downwind leg. The list goes on.
This mindset is foreign to me. I understand how a single, unwavering way of operating an aircraft might be desirable in some circumstances. Primary flight training comes to mind. It's just simpler. Flying a transport category jet would be another such example. We have carefully-crafted procedures which are developed by professionals, approved by the FAA, and tailored to the specific kinds of flying we do in that particular airplane.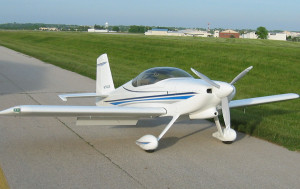 But in my experience, real-world flying, especially in smaller airplanes, often dictates operating procedures which are, shall we say, bespoke. Even the same airplane at the same airport might require variances as weather, loading, and other conditions change. Take the taxiing into a tailwind example. As it regards elevator position, when flying a tailwheel aircraft, I don't just blindly look at the windsock. I'll look at wind direction and velocity, then determine whether the prop blast is overcoming that wind to provide the elevator with a tail- or headwind. That's what I really care about.
The same idea applies to the runup scenario. At my home airport, one of the runup areas requires pointing downwind so that if the airliners turning onto the ramp blast the runup area, we're pointing into that wind rather that away from it. Those with a militant mindset about operating procedures might not be open to the larger picture.
Don't get me wrong — I'm not suggesting limitations be exceeded or manufacturer's recommendations be ignored. I'm simply open to the idea that someone out there might have a better way of doing things than the way I've always done it, especially since I fly a lot of older airplanes which have limited (if any) operational guidance from the manufacturer.
Consider the takeoff briefing. They're typically performed only in multi-engine airplanes, but I'm on record as favoring a takeoff brief for just about every kind of aircraft, mainly because every departure is different. If your engine fails at 500′, the best response in a Cirrus — say, pulling the ballistic recovery parachute — would not even be available for the guy flying a Skyhawk. On the other hand, if the runway was long enough, the both pilots might opt for the same course of action, lowering the nose and landing straight ahead on the remaining pavement. Even a shorter runway might work if the headwind was strong enough (Santa Ana winds come to mind).
Speaking of takeoffs, have you ever been told that you should never consider turning around below 500′, or 1000′? Just land straight head, they'll say. Well what if you're departing from an airport which has nothing but buildings in front of you? This is the rule rather than the exception for me. As I wrote last year:
So why aren't single engine pilots exposed to this during training? For one thing, today's teaching methodology is based on material that's been in use for half a century. Anyone who's taken an FAA knowledge test can tell you that. Back then, airspace was simple, open fields were everywhere, and it was assumed you'd just glide down to landing. Today? It ain't necessarily so.

Consider my neighborhood. At Santa Monica, you practically touch the roof of a gas station before reaching the numbers for runway 21. At Compton, homes are built so close to the field that residents can count the rivets dotting the underbelly of a landing aircraft's fuselage. Airports like Hawthorne and Fullerton? Good luck. Obstacles in every direction, including some of the most densely populated parts of Southern California.

You might be thinking "Ah, my airport is nothing like that!". Maybe so, but even if you're based at a rural field, you probably fly to urban or mountainous airports from time to time. Something else to consider: if I've learned one thing from my seventeen years of flying, it's that real world failures don't always mimic our training. I've had several emergency situations, but not one of them was anything like the standard training scenarios.
In other words, an attempt to increase safety through an overly regimented mindset could blind you to options you'd never considered and actually be counterproductive. An example: you might think it would be suicide to attempt a turn around you lose thrust at 200 feet above ground, but in a glider it's done all the time during simulated or actual rope breaks from that altitude. Far from being suicidal, I often had to extend the dive brakes to get down in time to land.
A pilot flying a twin uses an entirely different technique. They'll maximize power, minimize drag, and return for landing. But even that isn't always true. In the Gulfstream, adding power isn't required for an engine failure after V1. The aircraft is actually easier to control with a lower, "flex" power takeoff setting. Just keep it going straight and raise the gear once you're airborne. Unless there's a fire, you don't do anything until reaching 1,500 feet AGL.
Let's look at landing. A friend of mine asked why every airline trip which ends at Orange County's John Wayne Airport (SNA) includes what he described as a "hard landing", while those at LAX are soft. His question is what prompted this post in the first place. I explained that the relatively short runway at Orange County (5,700 feet) means that the smart pilot will put the plane on the ground right in the touchdown zone rather than eating up precious real estate feeling out that soft landing. With longer runways you have the pavement to finesse things a bit more. Chris Manno wrote a good post about this.
The same holds true of a light aircraft. Normally I perform tail-low takeoffs in tailwheel airplanes because it shortens the ground roll, reduces wear and tear on the landing gear and tires, and keeps the prop away from the ground. But in a significant crosswind, holding the plane on the mains for a moment can keep the aircraft under better control until ready to pull it off the ground.
The point is, each airplane and situation comprises a unique set of circumstances. It seems to me that a "good pilot" isn't the one who flies the smoothest or lands softest. The best pilot is the one who manages risk most effectively, something best accomplished by taking a wide view which considers every available factor: weather, alternates, terrain, runway, aircraft capabilities, and so on. When our flying consists of a single type of airplane operating the same profile, it's easy to get complacent.
Most of the time nothing goes wrong… but as Andy Grove famously said, "Success breeds complacency. Complacency breeds failure. Only the paranoid survive."