Many of us fly for a living, while others are either considering the airborne life or have pulled the trigger and are building their credentials toward that end. It doesn't matter if you're final destination is an airline, a crop dusting operation, flight instruction, or something else. Everyone's ultimate goal is happiness, isn't it? It's worth considering, then, how you keep the grind of work flying from destroying your love of being aloft.
Think it can't happen? Read a few of the more popular pilot forums on the Web. Ask a professional pilot whether they'd recommend the field to others. When you're at the end of a max duty day – or a week of them — or you're up hours before the sun, will you still love it? I've met plenty of professional pilots who don't. Some downright despise it. One can only assume that they felt differently in younger days, but the daily routine, the reality of flying for a living has thoroughly wrung the passion and joy out of it over the years.
So how do you keep that flame alive? Perhaps the salve is general aviation flying. Maybe it's writing about it, as some of us do. For me, it's the aerobatic, experimental and instructional stuff, the mentoring and all the people I encounter along the way that keeps flying fresh. Connecting with and being surrounded by aficionados who have that gleam in their eye truly is infectious. I've found mentoring to be particularly rewarding because it's not just about giving; those of us who pay it forward usually get back more than we give when helping an up-and-coming pilot.
On the other hand, not everyone feels that way. I've met more than one airline pilot who, when asked, admitted to starting out with an undeniable passion for aviation. The years go by in a flash though, and before you know it they're most ecstatic when crew scheduling doesn't call. They vaguely remember that going to the airport used to be something to look forward to, and know that by this point in their adult lives they can't make the same money in another field. But beyond the financial aspect, they've got no interest in aviation whatsoever.
Some of these folks make an effort to re-ignite their enthusiasm for flying, but it doesn't always take. Between the mergers and bankruptcies, some established captains will be downgraded to first officer despite decades of seniority. They'll ride out their career in the right seat, an real-life airborne version of The Curious Case of Benjamin Button.
Once the love of flying is well and truly extinguished, what is there to look forward to? Early retirement? With the ups and downs the industry has suffered over the past thirty years, if anything they'll have to work beyond normal retirement age. Ask these pilots about a flying career and they'll do their level best to talk anyone out of the profession unless they truly burn and yearn to fly. They're proud of what they've accomplished in aviation, but to many of them it's a past life even while they're still living it.
It's worthwhile for those thinking about a professional career to consider that turning *any* avocation into a vocation risks the same fate. This isn't limited to aviation. If you love to sail, play basketball, or do anything else, turning that hobby into a career can cause the passion to fade because you're doing it 24/7.
Every now and then I'll run into Kobe Bryant at Atlantic Aviation's FBO at John Wayne Airport. He takes a helicopter to Staples Center to save his body the wear-and-tear of driving from Orange County to Los Angeles. It always reminds me that even someone at the top of that massive pay scale probably considers what he does to be grueling work rather than fun (especially when the Lakers are playing the way they are this season, but that's another topic).
If superstar NBA players have an aviation equivalent, it's undoubtedly the Air Force or Navy fighter pilot. It's the brass ring, the thing that could never get boring. After all, this is Top Gun territory, right?
Not necessarily.
When I was at Air Force pilot training, we had FIVE guys drop out two months into the program because they felt that flying the way the military wanted them to fly would take the fun out of it. FIVE!

Anytime you do something that is both repetitive and competitive you run the risk of burn out. Let me explain what I mean by that. In the Air Force (not sure how it is in the airlines), EVERY flight is a competition. Although you are not "graded" on every flight, you are evaluated by the other pilots with whom you fly. Everyone is constantly jockeying for credibility and bragging rights. This results in working longer and longer hours and focusing more and more the type of flying you do. The atmosphere is such that many guys get tired and seek change.

I don't think there is magic resolution to this problem – I think it is very much up to the individual as to how they keep the spark alive. They may not admit it, but I know there are TONS of fighter guys who don't like flying anymore.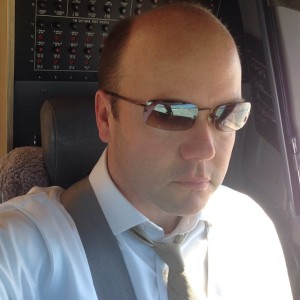 Does being happy about not having to work mean you've lost that lovin' feeling? Not always. I'm as excited about aviation as ever, but now that I'm a full-time employee of my company rather than a contract pilot, I don't mind when the phone doesn't ring for a few days. It's nice to be home with my wife, able to visit friends and enjoy the simple pleasure of sleeping in my own bed. Besides, I fill the days with other forms of flying. A little teaching, some writing, taking a tailwheel or aerobatic plane out for a spin. I don't view this as a luxury; it's a downright necessity if you want a sustainable lifestyle either at home or in the cockpit.
Sometimes I think the smartest folks are the ones that say "no" to the career option. One of my best friends runs the IT department for a Fortune 500 company. He also happens to be a talented chef with a passion for cooking and many contacts in the Orange County food scene. When his employer downsized, I asked my friend if perhaps his future might be in a kitchen. He said "no" quite emphatically, explaining that if cooking was something he had to do every day, it would be joyless. The way things are now, he can make what he wants, when he wants, how he wants. The passion is pursued on his own terms, and that makes all the difference.
For those of us who do fly professionally, many will admit to having some outlet that keeps the passion alive. Whether that's building, owning, or restoring an airplane, mentoring, writing, whatever, there's something other than our job to help keep things fresh.
I'm not trying to dissuade anyone from pursuing a career in aviation. It would be hypocritical of me to do so — I'm in "the biz" and have been more than happy with my choice. But when flying moves from avocation to vocation, something must take the former's place. We all need a play space. What's yours?