Every now and then I am blessed with a work trip that makes my career choice seem absolutely brilliant. For example, I just got back from a five day sojourn to Honolulu. The flying was easy, the weather perfect, and to top it off I was able to meet up with fellow pilots from a company I worked for a few years ago. Those trips are made sweeter by the knowledge that most everyone around me has paid big bucks to be in Hawaii, yet I'm there enjoying the island's amenities and getting paid for it.
The night before we flew back to California, I was sitting by the pool at the Outrigger Reef Resort in Waikiki and for some reason kept looking at the date displayed on my iPhone's lock screen. It seemed significant, but I couldn't figure out why. It wasn't until halfway across the Pacific Ocean on the flight home the next day that it hit me: this month, February 2015, marks the twenty year anniversary of my web site.
Two decades might not sound like long time — and truth be told, as a forty-three year old guy I'd much prefer if it wasn't — but on the World Wide Web, that's darn near an eternity.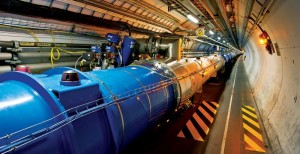 To the best of my knowledge, the first web page was built by enterprising individuals at the fussy-sounding Conseil Européen pour la Recherche Nucléaire. Today, CERN is best known for the Large Hadron Collider, which accelerates things to the speed of light and then smashes them into each other to see what happens. Speaking of awesome jobs, that's gotta be one of 'em right there. Well, right up until the world explodes ("Don't cross the streams!"). But hey, you can't make a nuclear omelet without breaking a few eggs, right?
Anyway, the very first web server was connected to the internet in the fall of 1991. It was announced on the alt.hypertext newsgroup on the August 6th of that year. And by August 7th, spammers had already sent 4,000,000 unsolicited emails.
Okay, maybe not. For what it's worth though, that web page, while nothing much to look at, is still very much alive. There's a lesson there, kids: think twice before posing on the internet, because in cyberspace everything is immortal. Photos, comments, and pages are archived in perpetuity. I'd go so far as to say that your online activity will form the majority of future generation's knowledge and opinion about you. Perhaps those drunk Instagram-fests and Twitter flame wars aren't the best idea after all…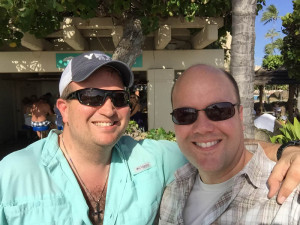 Were you using the Web in 1995? Probably not. I'd wager 99% of my readers didn't even know what hypertext, "the Web", or a browser were back then. For decades the internet had been the domain of scientists, academics, and the military. Outside of government employees and university computer science students, those who were online typically got there via a 1200 baud modem connection to Compuserve, Prodigy, or America Online. Me? I connected via a civilian bulletin board network called FidoNet. Fido relied on a hub-and-spoke system of telephone modem connections (many of them part-time, as mine was) to pass messages along. Users of a particular BBS would have to call in to that system via landline, and most operators had only one phone line. If a user was on the system, nobody else could connect. You'd get a busy signal (remember those?).
It was the year O.J. was acquitted, the West Bank was turned over to the Palestinians, and Timothy McVeigh blew up that building in Oklahoma City. From a technological standpoint, at least, '95 was a simpler time. Few people had cell phones or truly portable computers. The first use of URLs for advertising was still a year or two away. I remember the day I saw a Uniform Resource Locator address on the side of a truck and how amazed I was. Who on earth was going to know what that was or how to use it? Few people would even ask if you had an email address. Today nobody asks if you have one — they just want to know what it is.
Early that year I started the House of Rapp, more out of curiosity than anything else. What could I do with HTML? Well, I could make it blink! Even back then, it was annoying. Nobody wants to read text that appears and disappears over and over again.
The first iteration of the site is long gone. I remember what it looked like, but at the time the idea of "saving" a design for posterity was ridiculous. It still is, come to think of it. The earliest version of the site was so old that even archive.org doesn't have a copy.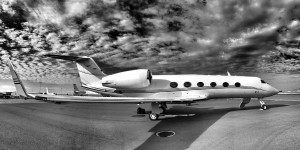 The domain name was registered about 18 months later, and I've been tormenting the online world ever since. I wonder what I'll be doing with the House of Rapp in another twenty years. Will it still be around? Will I? Perhaps my son will be running it while I ride a Light Cycle in some Tron-like matrix. Probably end up there because of a malfunction at the Large Hadron Collider…
If you want a longer history with some statistics about the House of Rapp, that's certainly available, as are a collection of screen captures from the early days of the site.
In '95, this was one of the more substantial personal web sites on the internet. There were about 23,000 sites in existence that year and the House of Rapp was enough of a novelty that the Wall Street Journal actually wrote an article about it. Today there are 400 million web sites out there, making this is a very small fish in a massive ocean of data.
I don't know why people keep coming back, but to all my readers: thank you.