Thanks to an incredibly generous friend who said, "Make a set of keys and fly my airplane whenever you like", my wife and I just returned from a fun and relaxing flight along the Southern California coastline in a vintage 1947 Stinson 108-2 Voyager.
If there's a better way to commemorate the end of the holiday season, I can't think of it. Winter flying in SoCal is darn near unbeatable. I actually like it more than summer flying, when temperatures rise and the coastal stratus can foil the best-laid plans of the VFR-only set.
Anyway, cruising down the beach with the windows open, enjoying fresh air and clear skies was a perfect start to what will hopefully be a safe and prosperous new year. It also got me thinking about what would make this trip around the sun a positive one for the world of aviation.
In the Chinese zodiac, this is the year of the horse. Conservation groups have designated it the year of the salamander. CNN claims it will be the year of the blame game. For aviators, I firmly believe 2014 should be the Year of the Tailwheel.
The tailwheel — that tiny little protuberance below the rudder — is the answer to many of our problems.
I got the idea for this from an email exchange with AOPA's Alyssa Miller, who related the story of flying a Cessna 170B out of a 25 foot wide, 900 foot long turf strip crowded in by trees, a barn, and a pond. She wasn't too happy with her first takeoff, but I reminded her that the need to extract maximum performance from a demanding aircraft as she was doing qualified as graduate-level coursework in flying. It's not beginner stuff.
Consider the many ways that tailwheels can help our community:
Poor manual flying technique? There's plenty of that going around (see: Asiana 214). The tailwheel will set you straight! Or rather, you'll set it straight, lest you end up in the weeds. It's been proven time and time again that lousy coordination, stall/spin scenarios, loss of control, and takeoff or landing accidents can be avoided through proper training and recurrent flights in tailwheel airplanes. As an instructor, I've seen the dramatic transformation first-hand.
For the professional pilot: burned out by countless hours in that airliner, bizjet, or turboprop? The tailwheel airplane is a solid gold antidote and will remind you of why you got into flying in the first place. There's a reason those graying flight deck veterans flock to conventional gear aircraft: they miss flying.
If money is tight, the tailwheel airplanes can help. The best of breed are often the least expensive to operate, simple two-place tandem seat aircraft like Cubs, Citabrias, and Taylorcraft.
Worried about your medical certification? Tailwheel airplanes like the Champ are LSA-compliant and can be flown right now without a medical. Why spend $150,000 for a new Light Sport aircraft that won't be half as much fun as the one that costs 80% less? I'll never understand that. The new airplane smell may be worth something, but not that much!
Tailwheels love unpaved runways. These airplanes land short, turn on a dime — literally — and are both practical and historic. They'll attract the kids, the aviation geeks, and the ladies. They're an entrée to aerobatics, warbirds, and just about every other uber-cool airplane you can think of.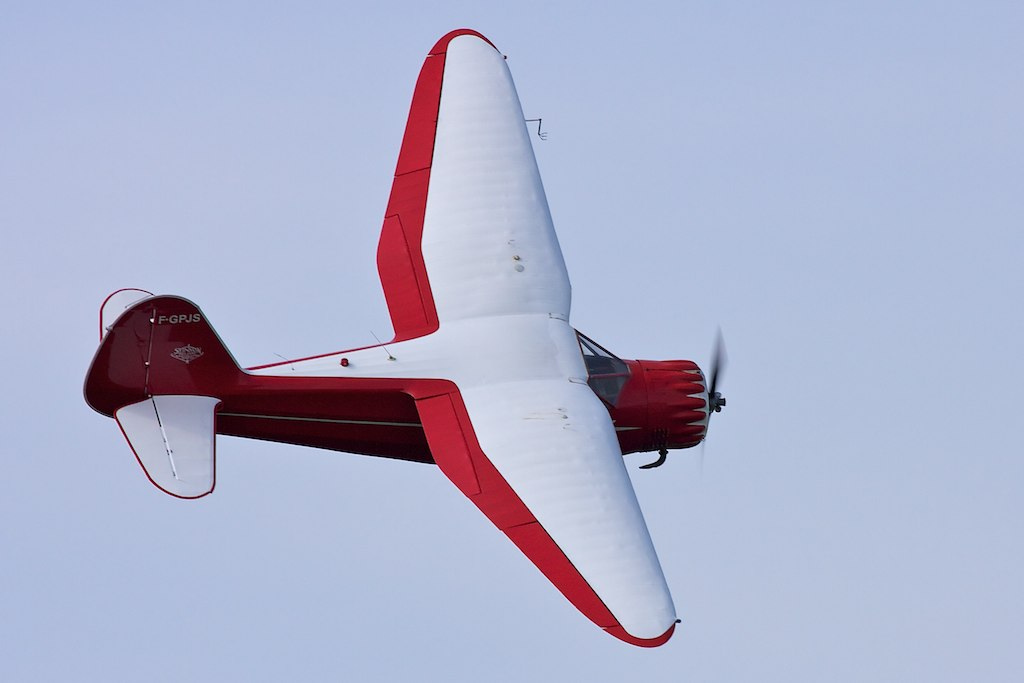 Operating a tailwheel marks you as more than just the holder of an airman certificate; it says you really do know how to fly. From airline pilot to flight instructor to astronaut, fellow aviators will accord real (and well-deserved) street cred.
So what's not to like? Let's make 2014 the Year of the Tailwheel. Even if it's just for the endorsement or a flight review, you'll be glad you did.
---
This entry is part of an ongoing collaborative writing project entitled "Blogging in Formation".