Rob Mark recently wrote a post at Jetwhine encouraging current and future students to focus on the value of a pilot certificate rather than the cost. The article is titled "Forget the Cost of Learning to Fly".
When we talk flying though, everyone zeroes in on the cost per hour and little else. But what if we treated learning to fly like a college education or a new car and amortized the cost … spread it out over a few years. What happens next is simply magical. The price of learning to fly begins to look affordable as the raw dollar issue slips to the back of your focus much like minimizing a tab on a browser. You know it's still there, but it's just not staring you in the face every moment of the day.
As an aviator, I'm quite agreeable to his sentiment. Flying has enriched my life, built friendships, and broadened my horizons through a long series of incomparable experiences. I've seen an Unlimited 4-Minute Freestyle from inside the aerobatic box, landed on tiny islands in the Pacific, been north of the Arctic Circle and to the southernmost reaches of South America, attended a World Cup soccer match, and seen Santorini with my own eyes. I've flown formation, written messages in the sky, scattered the ashes of loved ones, and done a thousand other things that were made possible by the flight training Mark references.
Is there value there? Absolutely.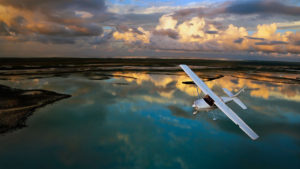 Unfortunately, none of that matters. It's easy to say "forget about the cost", but actually doing it is far more challenging because in the real world the money can't be forgotten about. It must be paid somehow. If you don't have it, it means debt, which can create tremendous stress. And students often underestimate the time, money, and effort required to reach the brass ring. Maybe they thought the resources were in place and it turns out after investing months and thousands of dollars they don't have enough to get to the finish line. Oftentimes they don't even know where the finish line is.
What we're really talking about here are perception and priorities. Sometimes a person who would think nothing of buying a $50,000 car or taking a $15,000 vacation would blanche at spending $12,000 on becoming a pilot. You and I might think that's crazy, but who are we to judge?
In my neck of the woods (coastal Orange County, CA), you'll find many people driving late model 5 and 7 series BMWs, eating at the finest restaurants, and generally living a six-figure lifestyle while living in a small rented apartment. To them I say: go for it. It's not the way I'd spend my money, but so what? We each have our own perception of value. And sad to say, for many of them aviation isn't high enough on the list to make the sacrifices required to achieve the goal.
I'm not sure letting the "raw dollar issue slip to the back of your focus much like minimizing a tab on a browser" is a good idea. I've found that there is tremendous waste in the training process. Often it comes in the form of a student grinding on a single lesson for too long. That can be a CFI failing — not seeking help soon enough in getting the student past the roadblock. Other times it's a student who just doesn't "fit" with the instructor. Or a student who keeps going through instructors as each one departs for a new (likely airline) job. Each change sets the student back while they get up to speed with a new CFI.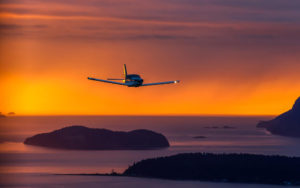 My point is that it's incumbent on the student to watch the budget, and if they're not achieving the progress-per-dollar they're expecting, figure out why. Likewise, as an instructor I try to treat the student's money as my own. I don't want them to quit. But the fastest way for that to happen is for the student to feel like they're not getting value for their money. Say what you will about a car, at least you know what you're getting and what you'll pay for it. You can compute it down to the penny.
Learning to fly isn't like that. Consider the cost. I learned to fly in '97 for about $4,000; it took me about five months. People today at the same FBO pay anywhere from $10k to $20k for the same thing. It's not uncommon for them to consume two, three, or even four years earning a certificate. That's a huge variance, and it can lead to understandable frustration for the learner. With a wife, son, home, and all the obligations that come with it, I'd never even get past a demo flight if I was a student today. I'd be among the 80% who drop out before finishing their training. Considering how much of my identity is wrapped up in aviation, that's a sobering thought.
Can we transplant our own perception of aviation's value into someone else? I doubt it. Even if they want to become a pilot, many Americans place higher priority on funding the purchase of a home, car, or degree. Perhaps they're saving up for retirement or a child's education. They may be supporting an elderly parent, starting a business, dealing with expensive medical bills or otherwise paying down debt and not keen on the idea of digging themselves back into a financial hole.
At the end of the day, the primary motivation for learning to fly must come from deep within the student. There are going to be big hurdles to overcome and sacrifices to be made, and only those who already share our perception of value are likely to reach the finish line. When we encourage folks with other priorities and obligations to set those concerns aside, are we doing them a favor? Or simply setting them up for failure?