"We must all hang together, or assuredly we shall all hang separately."
–Ben Franklin
I've spent the last fifteen years telling anyone who would listen that the number one problem general aviation faces is the high cost of flying. Usually that cost is measure in dollars, but time and hassle are substantial expenses as well — especially to the driven, successful types of people that are typically attracted to aviation.
That's one of the reasons I've been such a big supporter of third-class medical reform. It's a tough sell convincing folks to pour their hard-earned time and money into flying when extensive and unexpected medical certification hassles are always a potential threat. And that's doubly true when the "certification" has not proven to make flying any safer.
It's ironic that much of the support for medical reform comes from members of Congress; they have a notoriously low approval rating among the electorate. As of this writing, the reform bill has 54 co-sponsors. That's a majority, but short of the 60 required to allow a vote to proceed.
What's most disheartening is how much of the opposition to such reform originates from parties inside the aviation community, if for no other reason than, as Ben Franklin said, they're cutting their own throats in the long run. The latest hit is from the Air Line Pilots Association, which sent a letter to every member of the U.S. Senate strongly opposing third-class medical reform. It feels like a bit of a betrayal. Why else would they wait until a couple of days before the legislation is scheduled to be voted upon in the Senate to launch their attack? Medical reform has been a hot topic in the aviation community for years. Are we supposed to assume the timing is coincidental?
Timing aside, ALPA's central argument is that "this legislation has the potential to allow medically unfit pilots unfettered access to the national airspace at altitudes up to 18,000 feet, which also includes commercial airline traffic carrying passengers and cargo". This is demonstrably false. History shows us that civilian aeromedical certification is not related to medical fitness. Let's look at the evidence: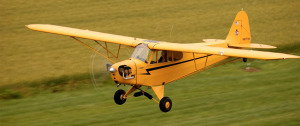 Thousands of Light Sport pilots who have been flying without FAA medical certification since 2004. Tens of thousands of glider pilots have been flying for more than half a century with the same freedom — and if you know anything about flying sailplanes, it can be far more physically and mentally challenging than operating a powered aircraft. Glider pilots with stay aloft for many hours and have been known to reach altitudes that even the airlines cannot touch. FAA flight instructors have long been able to go aloft and teach without medical certification. Who would argue that teaching pilots is not a critical flying activity?
There is no history of medical incapacitation or of medically-related accidents for any of these groups that I am aware of.
It's ironic that ALPA complains about the shortage of pilots while opposing something which has the potential to revitalize the general aviation industry which produces most of their members. Talk about cutting off your nose to spite your face! One gets the impression that ALPA considers flying an airliner to be the only truely important form of flying. It's myopic to think one area of our industry could flourish while the largest segment — GA — withers on the vine.
From what I've seen on social media, ALPA is tone deaf in both ears, ignoring the opinions of their members and irritating the largest, most influential aviation organization in the country. The Air Line Pilots Association has about 52,000 members. General aviation's two largest organizations boast 400,000 (AOPA) and 175,000 (EAA), respectively.
If ALPA is successful in derailing the medical reform we've been struggled toward for more than three years, not only will they earn the enmity of a half million American general aviation pilots, but they might find themselves on the receiving end of the same treatment next time they want something from Congress. We know how to write letters, too.