I've touched on this subject before (see Aviation Myth #14), but for some reason the idea that limiting bank angle will prevent stall/spin accidents keeps rearing it's ugly head.
It doesn't. It can't. It won't.
Angle-of-bank limitations have been suggested by flight instructors, alphabet groups, pundits, and most recently by Richard Collins of all people. In an Air Facts article last month, he wrote:
The pilot of a Mooney stalled and spun in, apparently while making a steep turn to try to patch up an overshoot of the turn to final. This happens and is easily addressed by never exceeding 30 degrees of bank below 2,000 feet. When the decision is made to "bend" an airplane around at low altitude it is likely to be bent, literally. The moment the pilot decides to try to salvage a bad approach is when risk peaks.
I'm sure Collins is well aware that stalls and spins have no relation to bank angle. You can stall an aircraft in level flight. In fact, that's how most intentional stalls and spins are performed. The only requirement is that the airfoil be made to exceed the critical angle-of-attack. The same is true with spins: they are not related to aircraft attitude whatsoever. It is only necessary that the aircraft be uncoordinated when the wing is stalled.
An arbitrary bank angle limitation does not make a stall/spin scenario less likely. It does the exact opposite, forcing a pilot to skid the aircraft rather than make a steeper (yet properly coordinated) turn when necessary.
And it will be necessary at some point, due in large part to that very same bank limitation. How's that for a chicken-and-egg scenario? Lower bank angles mean larger radius turns. The larger the radius, the more skill and precision one must exhibit in order to intercept a specified ground track, as a pilot must do prior to landing. It would be like trying to fly the pattern on autopilot. Oh, you could probably do it, but it would be clumsy, difficult, and you'd be limited to one of those gargantuan, bomber-sized patterns which takes you far from the airport at low altitude — unsafe in its own right — while simultaneously annoying folks both on the ground and in the air.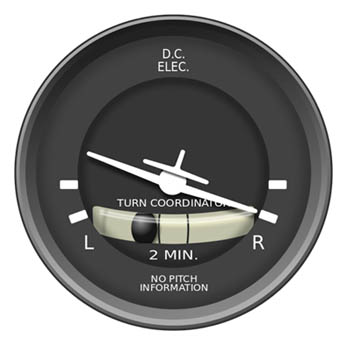 Some of these bank limits would make landing at certain airports nearly impossible. Kern Valley Airport (L05), with it's tight downwind adjacent to steep terrain, comes to mind. Collins must know this; he's been aviating almost since the airplane was invented. That's what makes his stance so mystifying. When we encounter birds or a traffic conflict in the pattern, are we to stick with, say, a 20 degree bank and accept the collision? What about a moderate over- or undershoot on final? I know, "just go around". But when bank angles are limited, even that may not be enough.
Two years ago, I recounted the story of what happens when these kinds of limits are placed on a student pilot. It's something that would have fit right in with Collins' "Risky Moments" article:
I was at an uncontrolled airport one day watching pilots do their thing, when a student pilot entered the pattern and announced her intention to land on runway 25. On her first attempt her Cherokee blew through the final approach course and she wisely went around. The next time she did the same thing. The third attempt was a larger pattern with an earlier turn to final which resulted in an undershoot. Trying to fix that, she allowed her glidepath to get too high. Another go-around.

By this point the student was pretty rattled and, I'm sure, more that a little embarrassed by her inability to land. You could hear it in her voice as she made various radio calls. After four or five attempts someone had to talk her down via the radio.

What the heck had happened, I wondered? Was there an abnormally high wind aloft just pushing her through the final? Was she turned loose by her instructor with insufficient training? Perhaps there was a mechanical problem with the airplane. Was the traffic on the CTAF too distracting? Maybe she was from a quiet country airport (as if we have any of those in Southern California…).

Further investigation revealed that her CFI had taught her not to exceed some arbitrary bank angle in the pattern. I don't remember if it was 20 degrees or 30. Maybe it was 15. The exact figure is not important. This poor lady's instructor had told her that the way to avoid an inadvertent spin in the pattern was to limit her bank angle.
Student pilots often demonstrate a lower (though still adequate) level of performance at cross country airfields than at their home airport due to higher workload. Unfamiliar surroundings, dealing with a CTAF instead of a controller (or vice-versa), different runway numbers and pattern altitudes, etc. That's when mistakes are more likely to be made.
Saddling the student with a hard limit on bank angle is just asking for a stall/spin situation. That's my real objection. It's not simply that angle-of-bank limits don't work. It's that they create the very situation proponents claim they'll prevent.
It would be far easier and safer for pilots to simply learn proper coordination and angle-of-attack awareness. Instead, we try to make due with one crutch after another: angle-of-attack computers, stall warning devices, mechanical rudder limiters, elimination of spin training, curtailing full-stall exposure. And now, of course, bank angle limits. It reaches the point where pilots get so wrapped around the axle about how load factors increase with bank angle that they forget this is only true while maintaining a constant altitude. It's a rote response, the very lowest level of learning.
Sure, highly specialized flight operations might call for high-tech solutions. If you need to stop a 50,000 pound swept-wing fighter on a pitching carrier deck within 340 feet, flying an exacting angle-of-attack is, if you'll pardon the pun, critical. By all means, use that AOA gauge. But most of us are putting an aircraft weighing 90% less on a runway that's 1,500% longer. These programmed, mechanical solutions to basic flying scenarios are not an adequate substitute.
Angle-of-attack awareness and proper coordination are "Flying 101" tasks which are literally taught in the first few lessons of a student pilot's career. If anyone holding an airman certificate lacks these rudimentary skills, aren't they acting as pilot-in-command without really knowing how to fly?