The Santa Monica city council voted unanimously yesterday to increase the landing fees at the airport by about 250%. Even some based at the airport feel the battle is trending badly for SMO's continued viability.
I agree with them. The biggest bite doesn't come from the fee itself as much as the fact that aircraft based at Santa Monica are no longer exempt. So a student learning to fly at the airport will now have to pay thousands of extra dollars to achieve PTS-level proficiency as they get dinged for every single landing. A typical GA pilot or owner at SMO who flies, say, twice a month will face a similar financial burden. And that's to say nothing of the precedent this sets for other airport operators. You can bet every one of them is watching the SMO situation closely.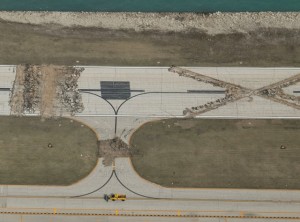 These new fees are sure to weigh heavily on flight schools, if not cause their outright failure. Without them, the maintenance shops, restaurants, and other tenants will suffer as well. With traffic at the airport already down 50% from last decade, it's hard to see how a steepening downward spiral could be avoided. I'm sure the Santa Monica council members will watch gleefully, awaiting the day when they can bulldoze large X's in the runway, Daley-style.
Aviators may not like paying more, but we've been known to accept the hit if it's for a good cause. Look no further than Catalina Airport, which currently socks visitors with a $25 landing fee. The airport is located in a remote area and is owned by a non-profit organization. Maintenance is frequently required on the runway, and it's not cheap to get people and materials in and out to do that work.
Compare that with the situation in Santa Monica, where AOPA claims the city is justifying the need for yesterday's massive fee hike with dishonest accounting.
Here's a letter from NBAA to the city of Santa Monica detailing specific legal issues with the landing fee hike. And from AOPA:
The city says the higher fees will cover the airport's operating expenses, including those for city-provided services such as insurance, risk management, and accounting support; and capital expenditures that are allocable to the airfield area.

But the financial data provided to the aviation community is unclear and does not appear to validate the need to increase revenue, said Bill Dunn, AOPA's vice president of airports. "The city is not including income from ground leases, fixed-base operator fees, tie-down, or hangar fees as airport income against costs of airport operation," he said. "And since Santa Monica has decided to not accept future federal grants, all runway, taxiway, and airport developments are now self-funded."

Another problem with the proposal is that it removes the exemption in place for aircraft and businesses based at the airport, including flight schools, said Dunn. Local tenants already provide significant financial support to the airport though payment of taxes, hangar rents, and land leases, as well as fuel flowage fees. Transient operators do not, noted Dunn.

The city has a long record of seeking ways to restrict and reduce operations at the airport, said Dunn. "The record of city efforts to restrict is in the form of public meetings of city council and the Santa Monica Airport Commission, as well as reports in local newspapers and anti-airport groups," he said. "Therefore, it appears to AOPA that the city is undertaking a very specific plan to create an economic disincentive for operators at the airport, including flight schools that will be charged for every touch-and-go operation."
It makes me wonder if there is anyone outside the aviation industry who recognizes the importance of America's aviation infrastructure. While China is busy building airports as fast as they can, we occupy ourselves by closing down runways in the very places they're needed most.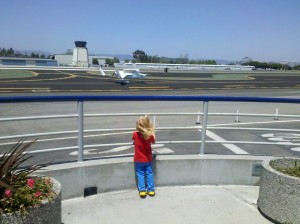 This should concern every American, whether they're directly involved in aviation or not. A municipality choking a vital reliever airport like Santa Monica is no different than tearing out a section of interstate because they don't like the noise, pollution, or traffic it generates. It simply makes that entire transportation system less valuable for everyone, regardless of where they're located.
A town's decision to rip out chunks of a railroad or national highway would not be tolerated. Why is it allowed where runways are concerned? Just as cars are useless without road, airplanes are worthless without airports.
On paper, Santa Monica should not be able to close the airport at all. The land the airfield sits on was deeded to the city by the Federal government under the Surplus Property Act. The land grant contains a clause which states that the city must continue to operate the airport in perpetuity. Should that ever fail, the land automatically reverts to the Federal government. In theory, this clause should keep the aviation infrastructure intact by preventing random airport closures.
If only the reality matched. One needn't look any further than Chicago's former Meigs Field to see that enforcement has been lacking, and now the city leaders in Santa Monica are talking openly of using Chicago's lawless, gangland-style disposal of Meigs as a brilliant example to follow.
It seems clear that if SMO and other airports are to be preserved, those who recognize their worth must fight back against this precedent. Far from being powerless, there are many things that can be done. I'm sure some of these ideas are already in progress, but here are just a few:
1. First and foremost, legal action by the FAA is needed, backed up by the California Pilots Association, AOPA, the Association of California Airports, the Friends of Santa Monica Airport, and others. Also, the city should be made to understand that any attempt at closure will result in the land reverting to the ownership and control of the Federal government under the Surplus Property Act.
2. I would love to see a serious recall campaign against city council members. Keep them looking over their shoulders rather than attacking one of the truly great and historic resources their city has to offer. If they want to play politics with the airport, why shouldn't it return the favor?
3. The Freedom of Information Act offers a fantastic way to dig up the real financial statistics for Santa Monica Airport, making it easy to prove that SMO is not the drag on the city's coffers that the council claims. From there, is it much of a leap to questions about the honest performance of their fiduciary duty?
4. The Socal aviation community is a large one. Rallies — big ones — at the airport on a regular basis would be an ideal way to raise awareness of what's going on there and just how much the city stands to lose.
5. The Hollywood types who fly (Harrison Ford, Tom Cruise, Morgan Freeman, Angelina Jolie, Brad Pitt, etc.) should be appealed to directly for their personal assistance at council meetings, in the media, and elsewhere throughout Santa Monica. I'd love to see them go door-to-door if necessary. Their faces on billboards, meet-and-greets with them at SMO. You get the idea.
6. Major financial support is needed from AOPA's political action committee to help fund the above. In the same vein, boycotts of Santa Monica businesses by those who support the airport should be considered. Let them see how important and beloved SMO truly is.
7. Educational efforts toward the Santa Monica community about the benefits of the airport in the form of op-eds, flyers, public forums, and so on. Polls show that most residents of the city aren't opponents of the airport and don't rank it as a top issue. They're not the enemy. Once they understand how curfews, noise abatement flying, specific adherence to departure procedures, and other efforts are being made to minimize the impact of airport operations, they're likely to be even more supportive. The move toward quieter, more fuel efficient aircraft will only lessen that impact going forward. Quieter Stage 4 jets, hybrid and electric aircraft, new propeller designs, and LSAs help reduce the noise footprint of airport activities. Leaded fuels are on the way out — do they know that? Funding for housing upgrades (improved windows, soundproofing, etc) has been used around other airports, it might help at Santa Monica as well.
It would be a shame to see one of America's most historic airports fall by the wayside. That's where we're headed at the moment. Reversing the tide is possible, but it will require enough political pressure to make the city council see that their fortunes are better served by embracing SMO than digging it's grave.